While Ireland's healthcare system is considered one of the stronger health services in Europe, there are occasions on which medical errors happen and the impact they have on patients can be severe.
Medical negligence can cause all kinds of physical and mental injuries, and they can alter an individual's day-to-day standard of living. At Valerie Kearins Medical Negligence Solicitors, our team extend vast experience and specialist knowledge in legal cases surrounding medical negligence.
Serving Irish clients from our Sligo solicitors' office, you can contact us today for a full Medical Negligence case assessment of your situation and advice on whether you should put forward a case for compensation.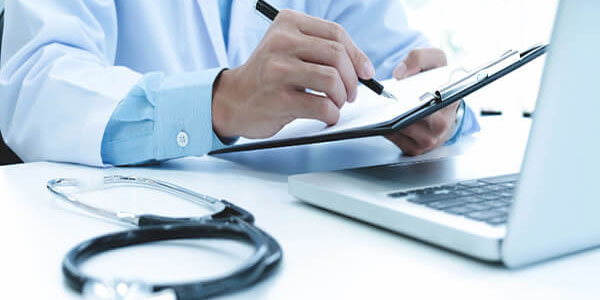 What is Medical Negligence?
Medical negligence occurs when a doctor or medical professional's actions are deemed to be both negligent and directly responsible for the deterioration of a patient's condition.
Claims can be brought against practitioners in all branches of medicine including dentistry, psychiatry, surgery and physiotherapy. 
Healthcare professionals carry a significant duty of care to their patients and, when they breach this responsibility, there may be a basis for medical negligence compensation.
Irish law dictates that a doctor can only be held responsible for medical negligence if their actions are considered to have been unreasonable – i.e. at a level thought to be unacceptable within their profession.
If you feel you have been the victim of medical negligence and you are considering filing a claim for compensation, feel free to get in touch with Valerie Kearins Solicitors for an assessment of your case.
How to Prove Medical Negligence
To prove medical negligence in Ireland, you must establish two truths:
A relationship existed between the negligent practitioner and the patient involved in the case.

The practitioner's negligence caused or contributed to the patient's injury.
The prior existence of a relationship between you and your doctor can be proven by medical records like hospital bills and prescriptions.
Once those facts have been demonstrated, a medical negligence solicitor will likely seek a medical review from an independent, third-party medical expert.
Common Medical Negligence Claims
Errors can occur across all medical disciplines and, as a result, medical negligence claims are widespread and varied.
Some of the claims that arise on a somewhat regular basis include:
Hospital Negligence Claim
Hospital negligence occurs when a patient receives substandard healthcare in any part of a hospital. This can develop, for example, in the form of substandard specialist care or an A&E negligence claim for inadequate emergency treatment. The scope for hospital negligence is enormous and can cover all kinds of injuries. 
GP Negligence Claim
If your general practitioner provided you with substandard healthcare that led to your medical condition worsening, you may have the basis for a GP negligence claim. A GP has a responsibility to refer you to a specialist if they are unable to appropriately identify your symptoms. If it can be shown that, had they referred you to a specialist, your health may have improved, they may be guilty of GP negligence.
Surgical Negligence Claim
Errors can and do happen during surgery, and if your operation is deemed to be unsuccessful as a result of human error, you may have been a victim of surgical negligence. Surgeons are required to follow strict hospital guidelines that, if broken, can have a negative impact on a patient's condition.
Dental Negligence Claim
Dentists carry the same burden of care to their patients as any other medical professional. Dental negligence can result in physical injuries such as tooth loss or severed nerves, or cosmetic claims around cases of improper teeth whitening, implants, etc.
Cosmetic Surgery Medical Negligence Claim
In Ireland, plastic surgeons are registered specialists in cosmetic and reconstructive surgery. Any doctor can label themselves a cosmetic surgeon so it is important to distinguish between the two. Both carry a duty of care to their patients and, if a plastic surgeon makes a medical error arising in a nerve issue or physical harm to their patient, they may be found guilty of medical negligence.
Misdiagnosis or Delayed Diagnosis Claim
When a patient is incorrectly diagnosed, or their diagnosis does not come early enough, their health can be placed at significant risk. On occasion, a GP can diagnose a patient with the wrong ailment based on the symptoms they are experiencing, or sometimes the practitioner can fail to diagnose the patient entirely. If the correct course of treatment begins too late, it can exacerbate the patient's condition.
How Much Can I Claim in Compensation for Medical Negligence in Ireland?
The amount of compensation you receive for a successful medical negligence claim varies hugely from case to case. 
Compensation is calculated based on the following factors: 
Liability and Claimant's Contribution
If it can be proven that your own actions contributed to your injury, be it a failure to take prescribed medication or not correctly completing your physical rehabilitation process, compensation may be reduced. 
The Extent of Your Injury
Naturally, the more significant an injury and the greater an impact it has on your everyday standard of life, the more likely you are to receive a high compensatory fee for medical negligence.
Length of Your Prognosis
Injuries happen at different stages of life and a brain injury for a child could impact a longer period of life than a brain injury for an elderly individual. 
Loss of Earnings 
If you are forced to involuntarily miss work for a period of time because of medical negligence, your compensation should reflect that loss of earnings.
Who Can Be Held Liable for Medical Negligence?
Medical negligence claims can be brought against all manner of medical professionals, including but not limited to:
Surgeons.

Doctors.

Nurses.

Psychiatrists.

Gynaecologists.
Obstetricians.

Opticians.

Physicians.

Radiologists.

Neurologists.
Pathologists.

General Practitioners.

Dentists.

Chiropractors.
How Long Do I Have to Make a Claim for Medical Negligence
In Ireland, the statute of limitations on claims for medical negligence is two years following the date on which the negligence is alleged to have occurred. 
There are exceptions to this rule – with some injuries, you may not be aware of your condition for an extended period of time, and this is why Irish law operates its time limit on negligence claims beginning on the date of knowledge of the alleged offence. 
The date of knowledge applies in cases where patients were not initially aware of the injury they had suffered or they were misled over the significance of that injury. 
If a minor (a child under the age of 18) is a victim of medical negligence, a parent or guardian can file a claim for compensation on their behalf. 
The victim can also choose to wait until their 18th birthday to file their own claim, at which point the statute of limitations will begin, initiating their two-year time limit.
How to Make a Claim for Medical Negligence
Medical negligence claims can be delicate and complex, which is why victims of malpractice often choose to contact a specialist solicitor for help with their case. 
It is worth remembering that only 3% of medical negligence cases are settled in court, so having someone on your side with knowledge and experience of legal negotiations around substandard healthcare can be useful. 
To give yourself the best chance of a successful claim for compensation, try following these steps:
Seek Appropriate Legal Guidance: You can initiate the legal process by yourself, but you may be best served contacting an experienced legal representative to walk you through the process and assemble a strong case. At Valerie Kearins Solicitors, our team are happy to oblige clients with assistance on matters surrounding malpractice.
Gather Medical Records and Order Independent, Third-Party Reports:  Documentation and evidence of medical history are important factors in building a strong case for compensation. They can lend credibility to your case and aid you in attaching blame to the negligent party. The sooner a medical negligence solicitor can access these files, the better chance you have at securing compensation.
Assess Your Claim for Compensation:  A good medical negligence solicitor will be able to examine the specifics of your case to get an idea of the kind of fee that would be considered appropriate compensation. This can depend on the extent of your injury and the impact it has on things like your ability to work and provide for yourself in the period that follows.
Begin Court Proceedings: Only around 3% of medical negligence cases go to court as most cases are settled before this point. If your case does go to court, your solicitor will begin putting things in motion by filing the appropriate court papers. As mentioned above, proceedings must begin within two years so as to abide by the statute of limitations. Medical negligence cases can drag on beyond that two-year period, but your lawyer will look to get things started as soon as possible.
Make a Claim for Medical Negligence in Sligo Today
Valerie Kearins Medical Negligence Solicitors specialise in medical negligence claims. Our friendly and experienced team are always on hand to offer advice and assist client in securing compensation for accidents and injuries that occur because of substandard healthcare.
Feel free to contact us today for a full assessment of your medical negligence case.